We invite you to join the Central Valley communities in celebrating California's first Clean Air Day on October 3rd, 2018, an effort from the Coalition for Clean Air in partnership with regional committees statewide. This unified day of action will focus on the simple solutions each of us can do to improve air quality.
Fresno County community-based organizations, businesses, agencies and others will be hosting the efforts in the Fresno Region. We are happy to join in California's Clean Air Day goal to spread the message of each of us doing our part to clear the air and improve the health of communities throughout California. "We all need to do our part to ensure all Californians breathe clean air", states Central California Asthma Collaborative CEO, Kevin Hamilton.
Simple actions can be taken by individuals, companies, government entities, and even communities. Clean Air Day allows for individuals and communities across the state to participate in a way that makes sense for them. "Aetna is excited to support the Coalition for Clean Air by encouraging our employees in Fresno and across the state to take the Clean Air Day pledge to improve the air quality in California," said Melissa Anderson, Senior Director of Public & Labor Product Solutions at Aetna.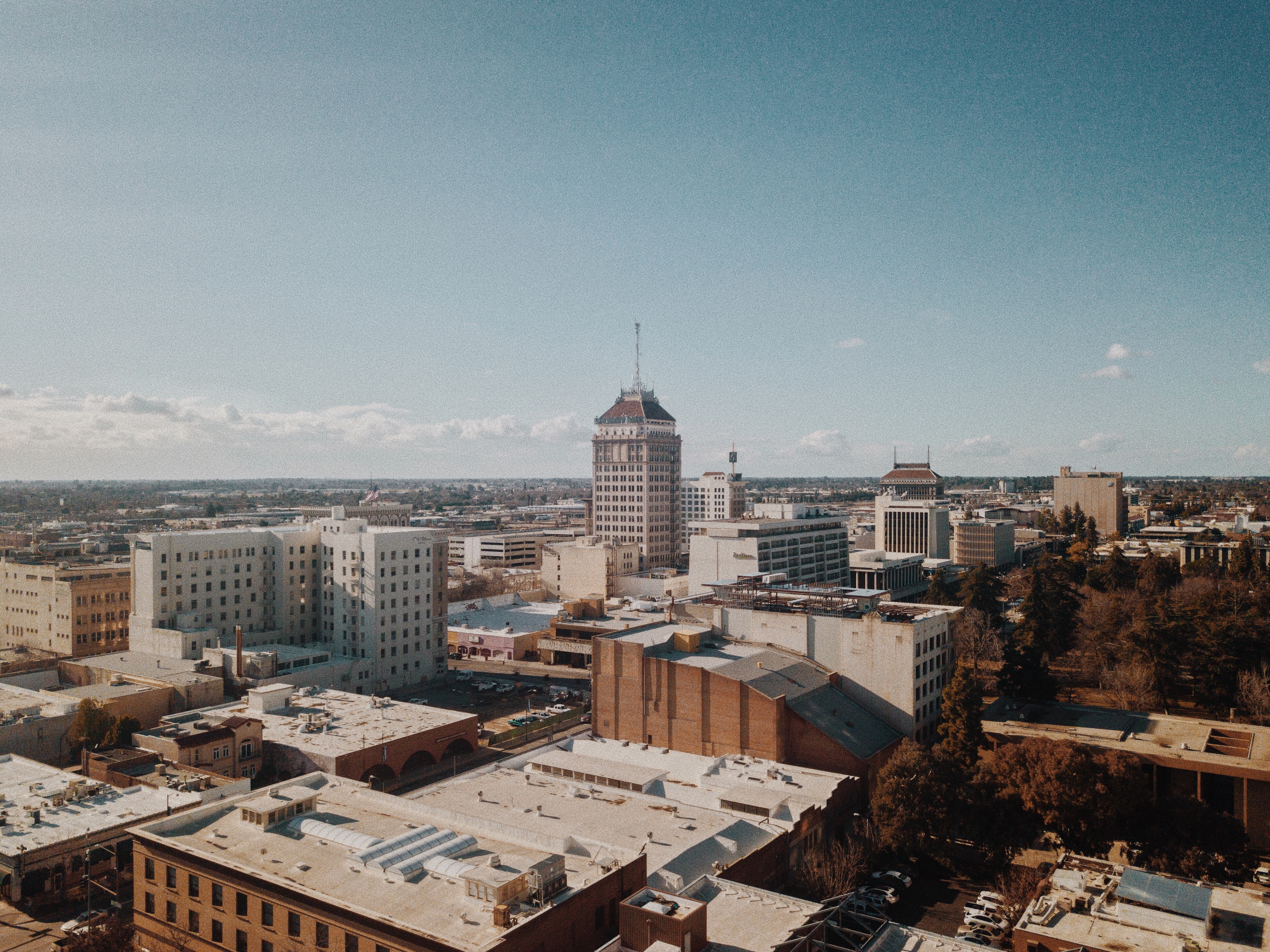 If you're wondering what you can do to do your part in cleaning our air, please check out the suggestions below:
Walk your kids to school instead of driving them.
Take public transportation if available.
Host a tree planting in your neighborhood (and it doesn't have to be on Oct. 3rd!)
Challenge your neighbors to participate in Clean Air Day by taking the pledge at cleanairday.org.
Don't idle your car if not in use.
Be creative and share what you're doing to clean our air on social media to inspire others. Please use the following hashtag #CleanAirDayCA
In honor of Clean Air Day, Fresno Building Healthy Communities alongside Central California Asthma Collaborative, Central California Environmental Justice Network, Central Valley Air Quality Coalition, Southeast Fresno Economic Community Economic Development Association, the Joint Powers Authority and other community leaders will roll up their sleeves to clean up southeast Fresno's future soccer park for Community Action Day on Saturday, September 29th from 8:30 a.m. – 12:00 p.m. Volunteers will help with gardening and weeding, picking up trash, and beautifying the future park. Registration is now open at www.CommunityActionDay2018.eventbrite.com. "We know that parks make life better, and community leaders are doing their part to beautify this future park which will provide opportunities for children and families to be physically active and live healthier lives, while helping clean our air with additional trees and greenery" said Sandra Celedon, President and CEO of Fresno Building Healthy Communities. "We're proud to come together with our partner organizations who are working to create 'One Healthy Fresno' with more and better parks and cleaner air."
The Fresno Region Clean Air Day Committee, alongside Assemblymember Dr. Joaquin Arambula, will be hosting a press conference on October 1st to proclaim October 3rd as Clean Air Day! Assemblymember Arambula shares, "I'm proud to support the efforts of the Coalition for Clean Air as it hosts the first-ever 'Clean Air Action Day' to highlight what we can all, individually and collectively, do to improve the air we breathe."
Join Fresno in clearing the air by making your own Clean Air Pledge.
---
Fresno Regional Committee Members
Kevin Hamilton, Central California Asthma Collaborative
Sandra F. Celedon, Fresno Building Healthy Communities
Nayamin Martinez, Central California Environmental Justice Network
Melissa Anderson, Aetna
Yanni Gonzalez, Central California Asthma Collaborative